Experienced Mental
Health Professionals
At Riverside Counseling, we handpick our counselors because we know they are aligned with our philosophy and mission. Our highly trained staff is qualified and care deeply about the growth and progress of all our clients.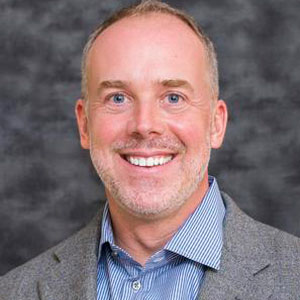 Andrew Roberts, LPC
Licensed Professional Counselor/Owner
Andrew Roberts has been described by his clients and those that know him best as "Compassionate, enthusiastic, self-aware, knowledgeable, and caring." This combination of characteristics allows him to provide the firm theoretical structure necessary in counseling and is the heart and soul of what makes a counselor endowed to assist clients in making needed changes in their lives.
Showing genuine concern and maintained objectivity, Andrew provides a safe and nurturing counseling environment. This allows his clients to be more open to solving their issues, paving the way to producing lasting results. He uses a variety of interventions but relies heavily on Cognitive Behavioral and Reality Therapy.
His diverse work and life experiences—he ran the Intensive Outpatient Program at Snowden for substance abuse and worked for a number of years as the owner and operator of a hunting and fishing guide service—puts him in a league of his own as far as having so much more to offer than book learning.
Andrew holds a master's degree from The College of William and Mary in Community and Addictions Counseling. He particularly enjoys working with adolescents and adults in their efforts to make positive changes in their lives.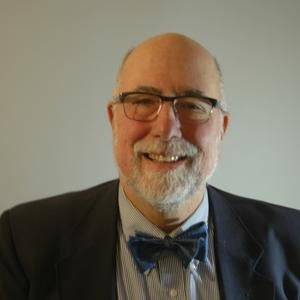 Brian Vaughan, LPC
Licensed Professional Counselor
Brian is a licensed professional counselor, a Certified Sexual Addiction Therapist (CSAT), and a Certified Sex Offender Treatment Provider (CSOTP). In addition to providing group and individual therapy for persons who are sexually addicted, their spouses, and family members, Brian offers therapy for persons experiencing anxiety, depression, and substance addiction.
He has an extensive background in the human service field, dating back to his service as a Roman Catholic priest. Consequently, he is comfortable with providing therapeutic services from a faith perspective. Brian has a warm and engaging demeanor. He often bikes in the spring, summer, and fall. He and his wife enjoy the outdoors and their cat, Sophia.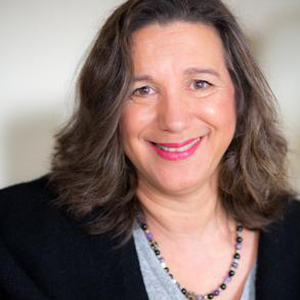 Debbie Toscano, LCSW
Licensed Clinical Social Worker
Debbie has more than 25 years of diverse experiences in individual, family, and marital therapy. She has worked with various groups of people, including children and adolescents, focusing mostly on utilizing solutions, focuses, and cognitive behavioral therapy.
She is passionate about educating and nurturing individuals who struggle with depression, anxiety, eating disorders, stress, phobias, and beyond. Debbie is a Reiki Master and is fluent in both Spanish and English.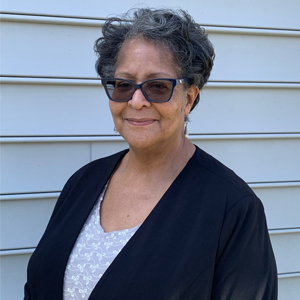 Michele Neverdon, LPC
Licensed Professional Counselor
Michele is a licensed professional counselor, a Certified Clinical Trauma Professional (CCTP) and certified practitioner of Eye Movement Desensitization and Reprocessing (EMDR). Michele also has a Certificate in Nutrition from the University of Richmond which she incorporates into her practice. She believes in a holistic healing approach through counseling and education focused on understanding the mind/body connection. Michele sees adults and couples that are struggling with PTSD, depression, anxiety and stress related life issues.
Michele has a varied and extensive history in the legal, technology and management fields. She is also an active leader in her church and she is comfortable with providing therapeutic services from a faith-based perspective.
Michele has a history of working in the community to help others who are struggling. She enjoys both the beach and the mountains and her two cats Pete and Dallas.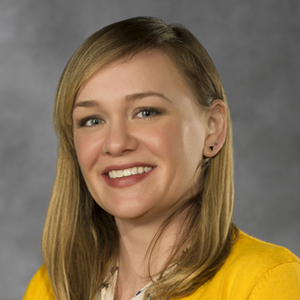 Michelle Buhrandt, LCSW
Licensed Clinical Social Worker
Michelle graduated from George Mason University with a Bachelor's and Master's degree in Social Work. Michelle has a vast background of experience in social work, including in the areas of research and teaching, clinical mindfulness intervention strategies, and is certified to provide clinical supervision to LCSW residents.
Currently providing outpatient counseling services to the community in a private practice setting. Michelle strives to provide clients with therapeutic services in a supportive and comfortable environment. The focus of sessions are oriented towards growth and contentment simultaneously. Michelle's passion for this work is exemplified in her efforts of continued learning and sharing.
In November 2019, Michelle was proud to become co-owner of Riverside Counseling of Richmond.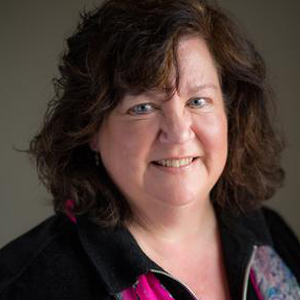 Lynn Giacotto, LCSW
Licensed Clinical Social Worker
Lynn Giaccotto has more than 15 years of counseling experience helping individuals, including adolescents and couples, improve their lives, achieve their goals, and cope with life stressors. She is also a Reiki Master and a Certified Mediator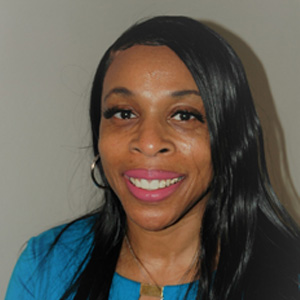 Anna Breaux, LPC
LPC Licensed Professional Counselor
Anna joined the Riverside team in 2018. Anna has extensive experience in Mental Health Counseling, having run an Adolescent Partial Hospitalization Program as well as working with individuals. Anna relies on psychoeducation and cognitive behavior therapy to help provide clients with the tools they need to heal and grow.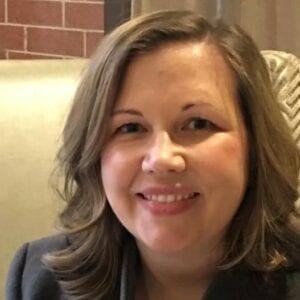 Rebecca Needy, LPC
Licensed Professional Counselor
Rebecca received her undergraduate degree at Virginia Commonwealth University and her graduate degree in Counseling Education from Virginia Tech. She became a Licensed Professional Counselor in 2012. Rebecca has over 15 years of counseling experience which includes working with children, adolescents and adults. Rebecca's interest is to work with adolescents and adults in dealing with depression, anxiety, anger management, relationship issues, mood swings and work stress. Striving to attain a connection with clients to better understand their needs is Rebecca's main concern as a therapist. The therapeutic relationship is Rebecca's main priority using Person Centered, Cognitive Behavioral Therapy and Motivational Interviewing techniques.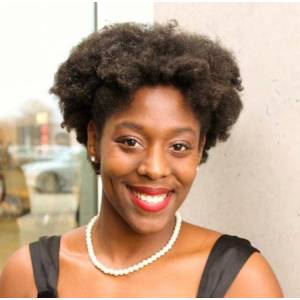 Antaysia Nance, LCSW
Licensed Clinical Social Worker
Antaysia graduated from the University of South Florida as Cum Laude with her Bachelors in Social Work. She graduated as Cum Laude with her Masters in Social Work from one of the top HBCU's in America, Howard University in Washington, DC. Antaysia began her career as an in-home therapist, therapeutic day treatment therapist, and an intake therapist through a community-based agency in Fredericksburg, VA. Antaysia also served as a school social worker in support of students and their families to access resources and provide clinical services to those who experienced emotional, mental, and behavioral health disorders.
In all, Antaysia has worked in the mental health field for 5 years. Her professional mission has been to engage children, families, and communities in such a way that promotes education, health (mental and physical) and overall citizenship through therapy, self-empowerment, and goal setting. Antaysia has expanded her professional lens to influence all individuals and to understand the impacts of mental health over the whole life span (from children to the elderly). Her special interests are to support individuals who are suffering from anxiety, depression, lacking healthy coping tools, and facing life transitions. Antaysia implements a Cognitive Behavioral Therapy (CBT) approach and is expanding her practice to include crisis intervention skills.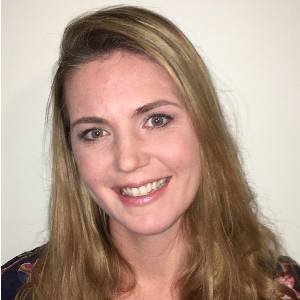 Lindsay Czajka, LCP
Licensed Clinical Psychologist
Dr. Lindsay Czajka has a Bachelor of Science in Psychology from the University of Mary Washington, as well as a Master of Arts and Doctorate of Psychology (Psy.D.) in Clinical Psychology with a concentration in Diversity and Multicultural Psychology from the American School of Professional Psychology at Argosy University-Washington, D.C. Her clinical research project developed an integrative treatment for trauma, with cultural considerations. She is a member of the National Register of Health Service Psychologists.
Dr. Czajka completed her pre-doctoral APA accredited internship and her postdoctoral residency at Piedmont Geriatric Hospital. Lindsay has extensive inpatient and outpatient clinical experience. Her clinical interests include life transitions, relationship issues, mood, anxiety, trauma, personality disorders, and dissociation disorders.
Lindsay considers herself a life-long learner, who desires to learn with you. Her psychotherapeutic approach is empathic, supportive, and insight-oriented. She is currently an analytic candidate at the Contemporary Freudian Society. Her love of learning also extends into teaching and is an adjunct professor at The Chicago School of Professional Psychology. Lindsay looks forward to accompanying you on your journey.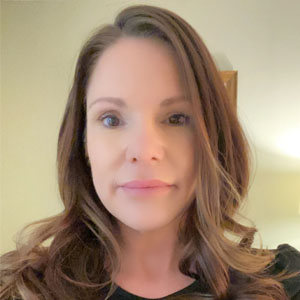 Sadie Barnes, LCSW
Licensed Clinical Social Worker
Sadie is a Licensed Clinical Social Worker with significant clinical experience working with diverse populations of individuals, couples, families, children and adolescents. Sadie has extensive experience working with emotionally and behaviorally challenged adolescents, children and their families, as well as treating adults with various mental health needs. Sadie's background in special education has assisted her in working with individual and families who have unique challenges outside of mental health.
As a retired Marine Corps Spouse and mother to an active duty Marine, Sadie is passionate about servicing military service members and their families. Her unique perspective and keen awareness of the strengths and the challenges of military families informs and enhances her clinical acumen.
To augment her clinical experience, she has received formal training in trauma-focused cognitive behavioral therapy. Sadie holds a Master of Science in Special Education from National University and a Master of Social Work from the University of Southern California.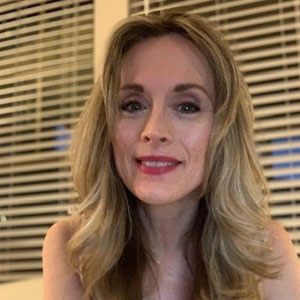 Kim Rudat, LPC
Licensed professional counselor
Kim is a Licensed Professional Counselor who specializes in marriage and family therapy. Her focus is on premarital couple counseling, high-conflict relationships, and separating and divorcing couples.
Her areas of focus are helping clients develop effective means of communication and breaking through behavioral impasses to move forward in interpersonal relationships. Kim holds an M.A. in Marriage and Family Therapy from Liberty University.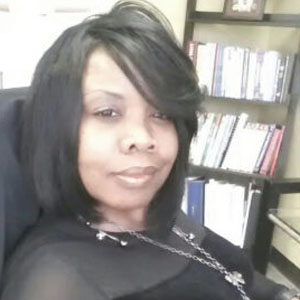 Trina McInnis, LPC, LMFT
Licensed Professional Counselor/Licensed Marriage & Family Therapist
Trina McInnis has been in private practice for over 10 years, specializing in Individual, Group, and Couples Therapy. She is a Licensed Professional Counselor and Licensed Marriage and Family Therapist. She attended Mercy College (BS, Psychology), Virginia State University (MS, Clinical Psychology) and currently attending Liberty University (Ph.D candidate 2022, Developmental Psychology).
Her approach is emotionally focused therapy. With the philosophy that the way we were wired often predicts how we will make choices in friends, partners, and work. Exploring our past provides us with insight and motivation to change the present, and look forward to the future we choose. In addition to her many years providing outpatient therapy, Trina McInnis has worked with the Department of Correction, the local community service boards, psychiatric hospitals and residential treatment facilities.
She is currently working as a contractor with the Department of Defense providing services to military service members and their dependents. Her specialization is with couples and families to include treating individuals with anxiety and depression.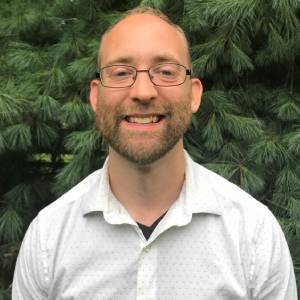 Chris Mathews, LPC
Licensed Professional Counselor
Chris is an individual, couple and family therapist with years of experience finding solutions for difficult problems in homes and individuals' lives. His work includes families struggling with intergenerational trauma, substance abuse, and conflict. His other specialties include mood disorders, attachment disorders, dual diagnosis, and substance abuse. His proficiencies in Motivational Interviewing, Family Systems, Solution-Focused Therapy, and mindfulness are used to provide new ways to look at problems and find solutions. Chris's experience also includes working with foster children, families dealing with substance abuse and trauma, and faith-oriented problems. He has worked both in Virginia and Ohio as a licensed clinician, graduating from Virginia Commonwealth University with a Masters in Science in Rehabilitation Counseling and Milligan College with a Bachelor in Arts in Religion.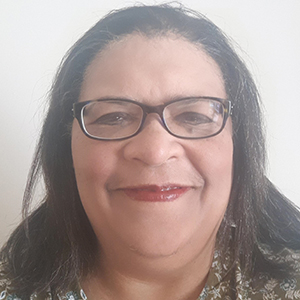 LaVonne McLendon, LPC
Licensed Professional Counselor
LaVonne McLendon is a licensed professional counselor who specializes in depression and anxiety. She has over10 years of counseling experience helping individuals including children, adolescents, and adults. In addition to private practice, LaVonne has worked in community service boards, colleges, and juvenile justice settings. She practices cognitive behavioral and person- centered therapy to assist her clients to cope and thrive. LaVonne is a graduate of Longwood University.
Our Residents and
Interns in Counseling
You can rely on our highly competent resident and intern counselors to provide you with compassionate services. Our highly-qualified residents and interns work under the direct supervision of licensed counselors, working together to help you heal and grow.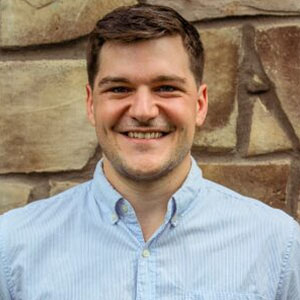 Seth Criner
Resident in Counseling
Seth believes that the relationship between client and therapist is essential and sufficient for growth, healing, and progress in the counseling process. Another core belief of his is that every individual possesses key components necessary to achieve the quality of life that they desire. He operates from a base in existential and choice theory. Seth utilizes interventions from narrative therapy, solution-focused therapy, and reality therapy primarily, but also draws from other approaches when appropriate. He also has experience with lay counseling in the church and is comfortable providing counseling from a faith-based perspective. Seth's areas of focus include trauma, veterans, first responders, substance use, grief and loss, and couples work.
Seth graduated from Radford University with a Bachelor of Science in Psychology in 2015. He then quickly embarked on his journey of working in a variety of settings providing mental health services including crisis intervention, therapeutic day treatment, intensive in-home counseling, and substance use treatment. He completed his graduate studies at Radford University where he earned a Master of Science in Clinical Mental Health Counseling in 2020. In his free time, Seth enjoys hunting, fishing, training jiu-jitsu, and playing music.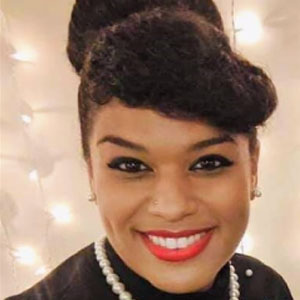 Rashana Robinson
Supervisee in Social Work
Rashana is a Supervisee in Social Work who is currently pursuing her licensure as a Clinical Social Worker. She grew up and trained in London, England where she graduated from Brunel University London with her Bachelor's in Social Work. She then moved back to America and pursued her Master's in Social Work from Our Lady of the Lake University in San Antonio, Texas.
Rashana discovered her passion for working with children and adolescents very early on in her career. She has worked in various social work roles since 2008. These included Child Protective Services, Domestic Violence Safehouses, Juvenile Youth Offending, and Youth Residential Homes and Facilities. She currently serves as a School Social Worker and provides students and families with support through connecting and providing them with community resources, therapeutic services, and interventions in order to help students access their education. Using a Person Centered Approach and a Strengths Perspective, Rashana works with students who experience a variety of emotional, mental, and behavioral issues; and provides them with a safe space to work through crisis, learn coping skills, social skills, and mindfulness techniques.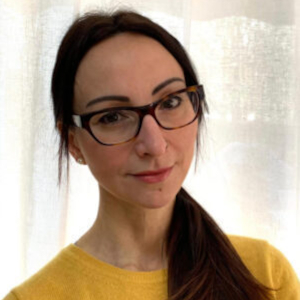 Nelly DeLuca
Supervisee in Social Work
Nelly is pursuing her clinical license in social work. She believes everyone has the potential to live a healthy and thriving life with the appropriate tools and guidance. Nelly engages clients from a holistic perspective of mind, body, and spirit building upon their strengths to help them achieve their goals.
Nelly earned her undergraduate and graduate degrees in Social Work at George Mason University. She has since been working in various capacities in Alexandria. Nelly has extensive experience working with adolescents struggling with gender identity, trauma history, behavioral issues and legal involvement. In addition, she is passionate about helping immigrant families experiencing reunification and attachment issues. Nelly is trilingual (English, Spanish, Italian) and has a strong experience in multicultural environments. She highly values diversity and working with individuals from different backgrounds and cultures.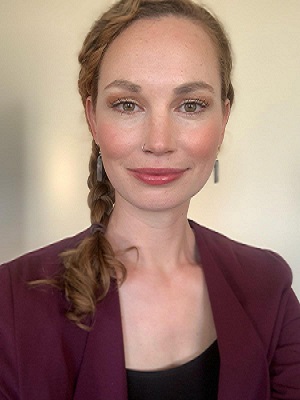 Leslie Noble
Practicum Student
Leslie is a practicum student at The College of William & Mary where she is earning her Master's Degree in Clinical Mental Health Counseling. Before entering the counseling field, Leslie earned a Bachelor of Fine Arts Degree in Dance Performance from UNC Greensboro. For the past two years, Leslie has been a teacher with Richmond City Public Schools where she taught dance as an elective course. Leslie is excited to pursue this new career path in counseling.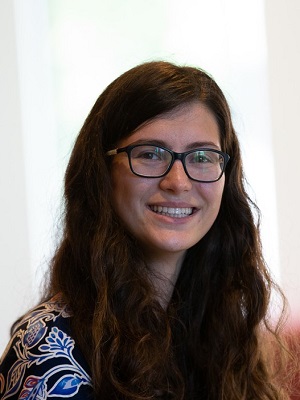 Natasha Townsend
Resident in Counseling
Natasha is a Resident in Counseling who is currently working towards her LPC licensure. Natasha received her Master's in Clinical Mental Health Counseling from William & Mary this past May. While working as an intern for a private practice during her master's program, Natasha had the opportunity to work with adults and children with a range of mental health concerns, including depression, anxiety, trauma and grief, and difficulties with lifestyle adjustments. She developed an interest in working with college students during her internship. She approaches counseling from a client-centered approach and incorporates elements of Cognitive Behavioral Therapy, Dialectical Behavioral Therapy, and mindfulness in her work. She is excited to help clients reach their goals and walk alongside them in their journey toward personal growth. Prior to getting her master's degree, Natasha graduated from the University of North Carolina at Chapel Hill with a degree in psychology and journalism.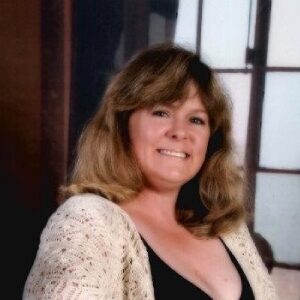 Jean Lockey
Practice Director
Jean Lockey is Practice Director for Riverside Counseling PLLC. Her background includes 18+ years in medical office management, insurance billing, government compliance, strategic growth planning and marketing. Along with a decade of lobbying in support of our military families and persons with special needs.
Jean was a professional horse trainer and therapeutic riding instructor for over 30 years. Aside from helping others achieve their goals, Jean loves to work with natural habitat and wildlife programs, garden, and explore new cultures through travel and cooking. In addition to her native language English, she speaks German and Italian.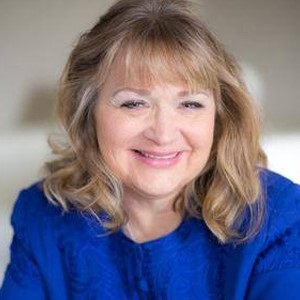 Camille Macdonald
Camille Macdonald was co-owner of Riverside Counseling from 2015 until 2019. She believed that it took courage and strength to take the necessary steps in order to improve one's life.
With great empathy and compassion, Camille assisted her clients in seeing the bigger picture and finding fulfillment in their lives. Her loving presence and spirit will always drive Riverside's philosophy of helping people heal and grow.
Our Associate at
404 Chatham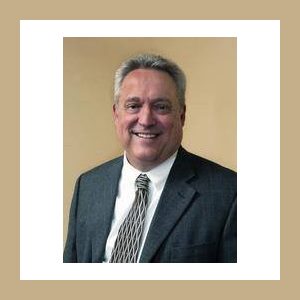 Joe Johnson, LCSW
Licensed Clinical Social Worker
Joe is an excellent clinician who shares office space with Riverside Counseling and uses this website for promotional purposes. He is not an employee or contractor of Riverside Counseling.